In the hotel industry, the staff are very important. Service and quality assurance are focus areas in a competitive industry. In this articel, we will get to know Lena Lagerqvist who has worked at Sky for almost as long as the company has existed. Lena can really be called a "hotel person" and she is well-liked for her service sense and her way to be. She started at Hotel Ekoxen as an 18-year-old and has worked for over 9 years at Sky Meetings, at the top of the tower. We are happy and grateful to have Lena with us as a shining star in the Sky ​​and we have asked her some questions.
Why do you like this industry so much?
I enjoy meeting all kinds of people as well as beeing able to solve things quickly and efficiently. Also, this job never gets boring.
You've been with Sky almost since the start, how's the journey been?
It took awhile before people knew who we were as a conference facility and it's felt more fun for each year. Now we have a steady, high demand and many returning customers. I'm glad.
What do you see in the benefits of working for a small company compared to a large one?
I see many benefits. Above all, it becomes more personal, both between us and guests as well as our colleagues. We can also make quick decisions and you have to take a lot of responsibility.
Is there any event during these years that you remember extra well?
An evening I will never forget was Sky's 10th anniversary party this spring at Sky Meetings. We celebrated it together with customers and suppliers and the atmosphere was magical. We enjoyed the entertainment, the premises were decorated for a party and most of all the guests contributed to a memorable evening.
Another fun thing was before my time at Sky when I worked at Ekoxen. Tre Kronor was at training camp at the hotel before the Calgary Olympics -88 and I was out with them at a nightclub here in Linköping. I got a lot of attention from my friends who were very jealous. Afterwards I got a postcard from Calgary and I am very much a hockey nerd still today thanks to that.
What tips can you give to those who want to enter this industry?
I think the most important thing is to have the right attitude and to like all different types of guests, and to meet them professionally in a personal way.
It is a very enjoyable business! Although it can be inconvenient working hours and not the most well-paid always in the beginning, it provides great pleasure to meet lovely guests and colleagues every day.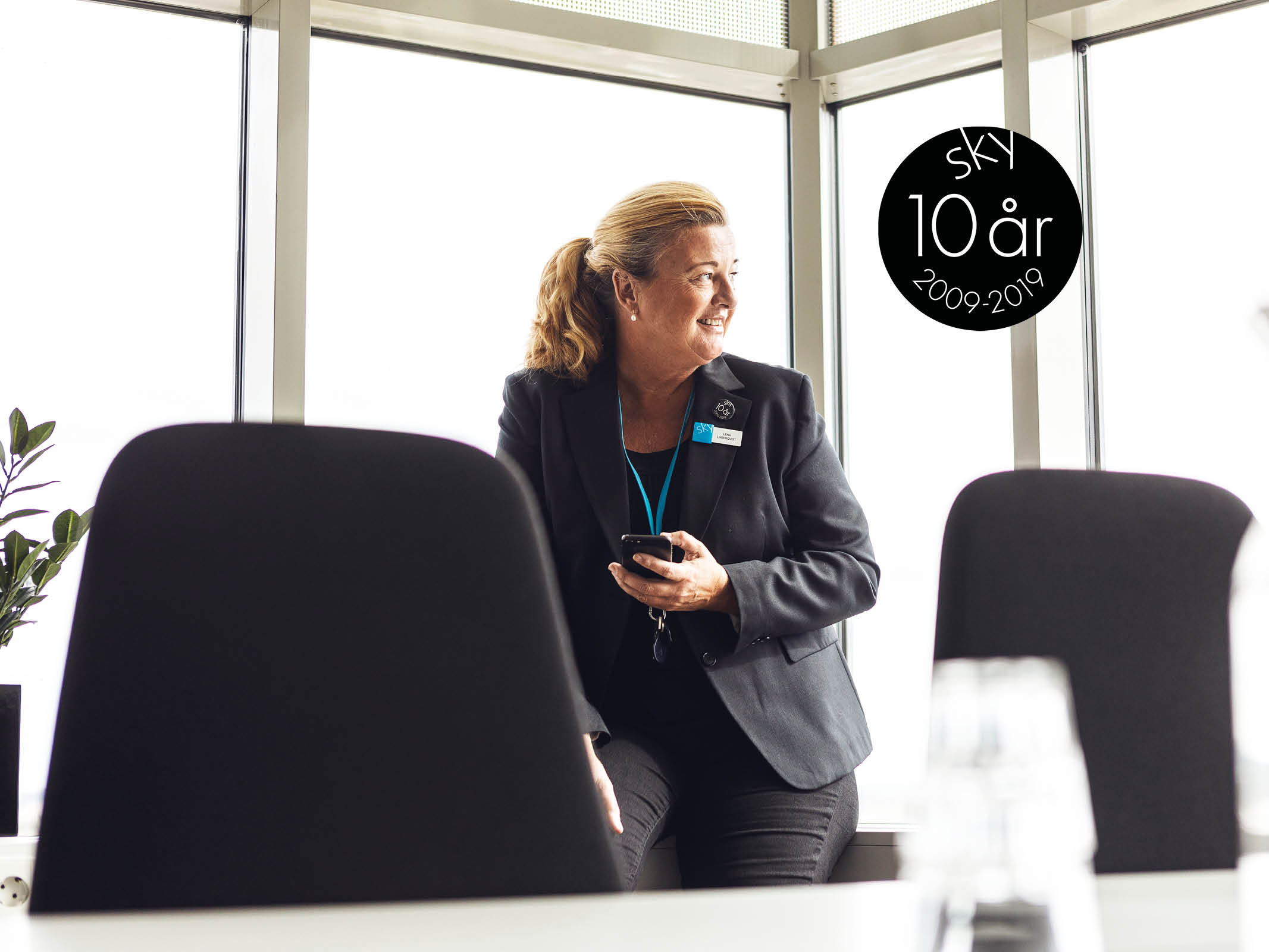 Clara Callmeryd
Sales & Marketing Manager
Sky Hotel Apartments